NFL star Maxx Crosby just got a permanent reminder to chase greatness daily … getting pictures of Michael Jordan, Muhammad Ali, and Kobe Bryant tattooed all over his torso!!
The Las Vegas Raiders pass rusher got the work done last week … hitting up Andres Ortega at Onder Ink for the massive piece, and check out the images of the artwork — it came out awesome.
Just above his right hip, Crosby got a shot of Jordan in the middle of a free-throw stroke. To the left of that, the football player had an iconic snap of Ali put down. And, just above his left hip, Crosby also got a photo of Kobe mid-celebration inked too.cool posters though. His body his choice I guess.
Ortega tells the reasoning for the trio of tats was simple … Crosby wanted to make sure he always keeps his focus on his journey to being one of the best ever — hence why he also got the words "Be Legendary" put near his rib cage as well.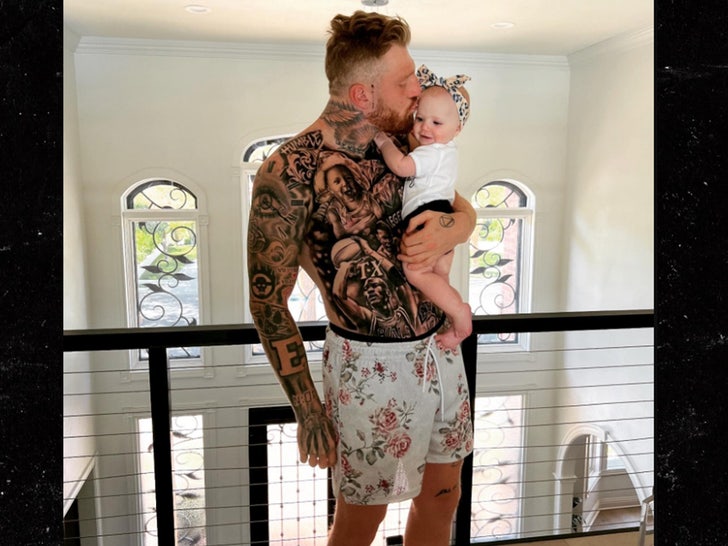 The homages to the sports icons, though, were far from the only tats he got … Ortega also put a sweet tribute to Crosby's baby daughter on his chest, before rounding out the nod to the newborn with diamonds and a rose.
In total, Ortega says it took about 11 hours to complete.
The 25-year-old Crosby, who had his jersey No. 98 and his Texas home state's abbreviation added to the piece as well, clearly loved the work … showing it off in a shirtless Father's Day snap on Sunday.